Mogadishu(SONNA)-President of the Federal Government of Somalia, H.E. Hassan Sh. Mohamud together with Minister of Defense, Abdukadir Mohamed Nur held meeting with U.S Secretary of Defense, Lloyd J. Austin III in Djibouti and discussed Somali-U.S Security Partnership and support for the ongoing offensive war against Al-Shabaab.
Secretary of Defense Lloyd J. Austin III also met with the President of Djibouti Ismail Omar Guelleh in Djibouti on his first trip to Africa.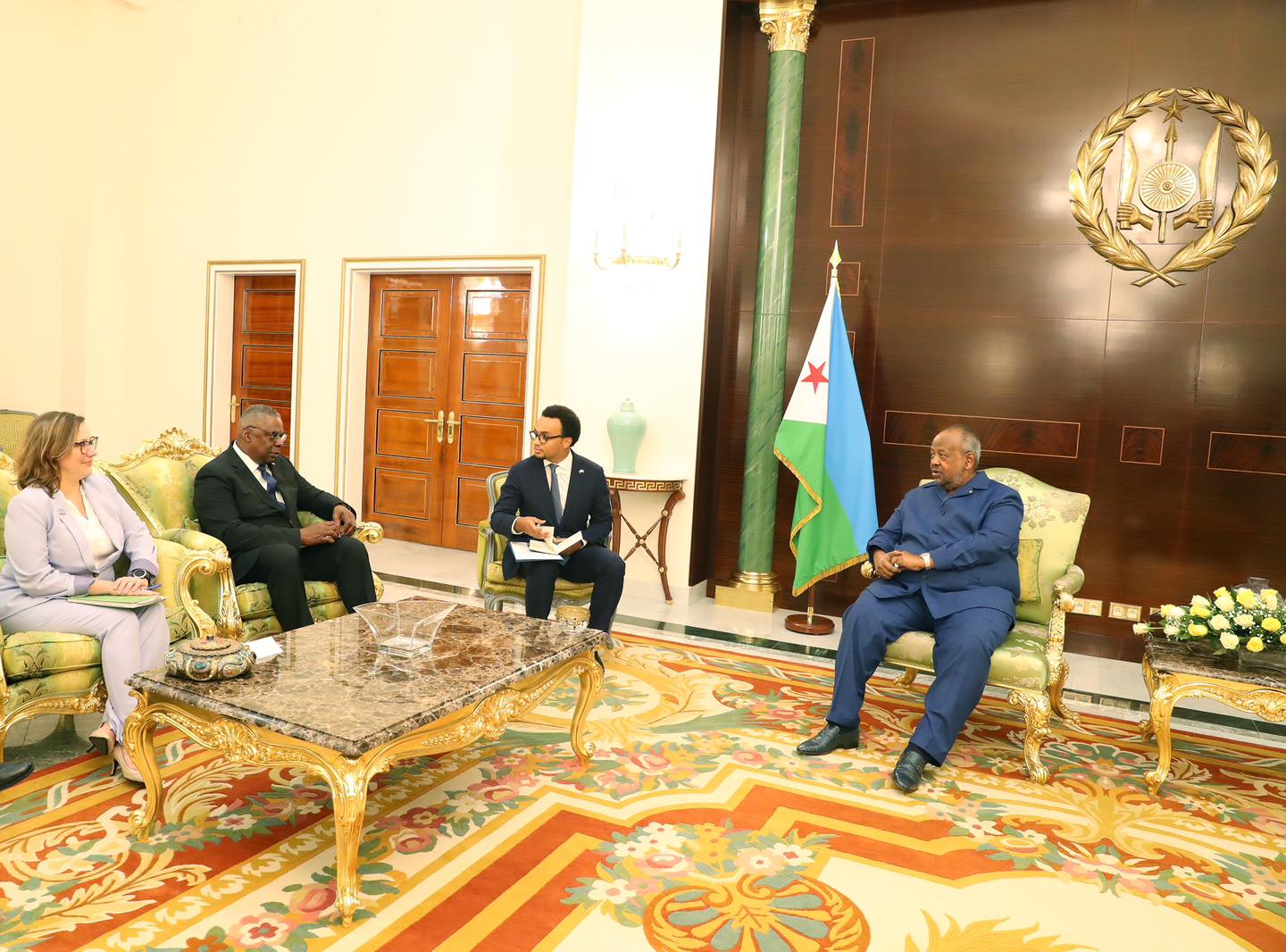 The leaders discussed the bilateral defense relationship and regional security issues, including Djiboutian support to the African Union Transition Mission in Somalia in the fight against violent extremist organizations in the region.  Secretary Austin thanked President Guelleh for his country's leadership and for the longstanding and effective security partnership between the two nations.
"With thanks to Djiboutian President@IsmailOguelleh, I met with Somali President@HassanSMohamud during my visit in Djibouti to discuss our shared efforts to counter al-Shabaab and acknowledged the courage and sacrifice of the Somali people as we work together to tackle the challenges that lay ahead", Austin said on X