Mogadishu(SONNA)-Chinese Embassy in Somalia extended warm congratulations to Muslim Communities in the world, in particular, Chinese Muslims and Somalia on the birth of the holy month of Ramadan.
It said more than 20 million Muslims in China and Muslims around the world celebrate this most auspicious and noble time.
We congratulate Somali Muslim brothers and sisters on peace, health, happiness during the holy Ramadan !
"China will continue to work closely with the Federal Government and the people of Somalia to make peace and stability a lasting reality in the country. Let's be with Islamic brothers and sisters working together to carry forward the spirit advocated by Muslims, and work together to defeat the epidemic of COVID-19 of common enemy of mankind"!, The Embassy said.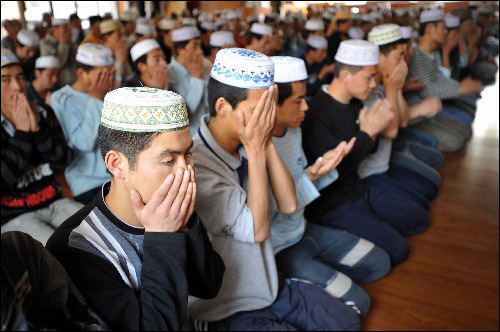 China has more than 20 million Islamic believers and 35,000 Islamic mosques. Xinjiang accounts for 70% of the total number of mosques in the country, with an average of one mosque per 530 Islamists, there are nearly 30,000 Islamic clergy in Xinjiang.
As we fast and offer prayers to Allah, the Almighty, may all Somalis in peace and happiness during this holy month of Ramadan!