Share
Mogadishu(SONNA)-Prime Minister of the Federal Republic of Somalia, H.E. Hassan Ali Kheyre congratulated Nasra Bashir Ali on winning Mogadishu Annual Award as a young talented female journalist, SONNA reported.
Standing beside Nasra, Prime minister Kheyre praised the role Nasra plays in the media field by providing accurate, balanced and timely news on the current affairs.
Nasra who started her career in the radio is now one the most well known and talented female journalists in Somalia.
Nasra Bashir Ali was the state media's parliament correspondent before she move to the cabinet, as the government affairs correspondent.
She covered most of the government activities, travelled to most of the country and abroad with high level government delegates.
Nasra, who is also very influential in the social media, is source of information to many media outlets for her coverage of government related stories as it breaks.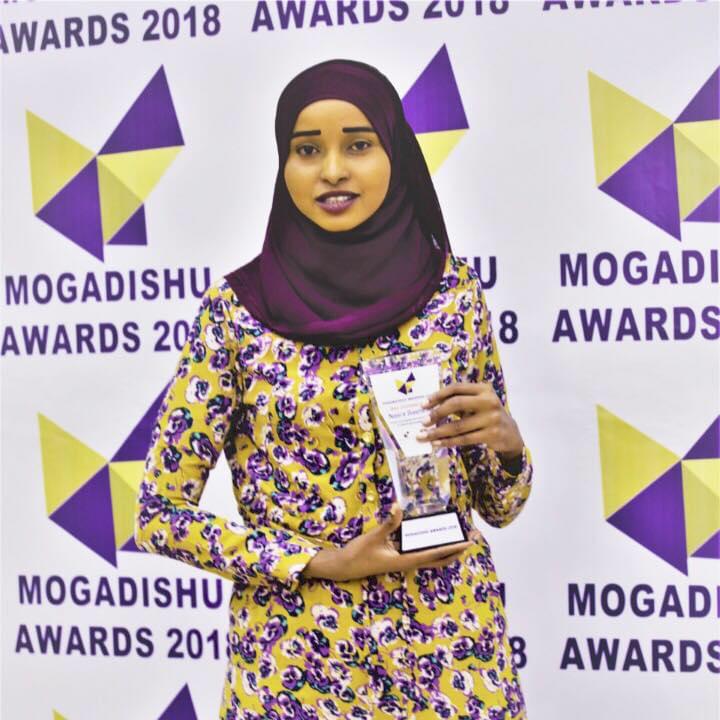 Share