Mogadishu (SONNA)-The Qatar Fund For Development (QFFD) has signed a memorandum of understanding (MoU) with the Ministry of Education, Culture and Higher Education of Somalia to support a local project by Education Above All (EAA) Foundation aimed at providing quality primary education to Somalian children.
The MoU also aims to provide alternative basic education to older children and retain them, empower teachers to use child-centred teaching practices, strengthen community education committees and improve the project management capabilities of staff at the Ministry of Education, Culture and Higher Education, EAA has said in a statement.
Representing Qatar, QFFD director-general Khalifa bin Jassim al-Kuwari signed the agreement along with Abdullahi Abukar Haji, Somalia's Minister of Education, Culture and Higher Education.
Al-Kuwari affirmed that this "pledge comes as part of Qatar's commitment towards the government and people of Somalia, building on a number of current projects between the two countries and covering several developmental areas in all states, including rehabilitating and developing infrastructure, stimulating the economy, creating jobs for youth and empowering women".
He added that Qatar would be keen to support the Somali government in achieving its comprehensive national goals.
"Qatar is one of the biggest supporters of Somalia in various fields, and education and empowering Somali people to contribute to building and developing their country is very important to us," he stressed.
Somalia's Minister of Education, Culture and Higher Education said, "We are grateful for Qatar's support to my country during the past years."
He also affirmed that the Qatari-Somali bilateral relations have always been strong and beneficial, while commending the support provided by Qatar in various fields, especially education.
Fahad Hamad al-Sulaiti, CEO of Education Above All, said: "We must remember that education is an integral part of human capital and development, as well as an engine for sustainable development.
Let us work together to provide a better future for all by ensuring equality and inclusivity through providing quality education. The project will work with the aim of promoting the enrolment of children deprived of formal primary education in the Somalia's states of Puntland, Galmudug, Hershabil, Jubaland and southwestern Somalia, and to ensure that nearly 57,600 out-of-school
children have access to basic education, who were denied it as a result of their to instability, displacement and poverty.
"We value the efforts of both partners and those who support us to find sustainable solutions to help create a safe environment for education and prosperity."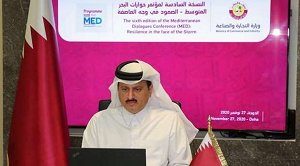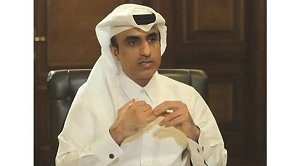 @Gulf Times