Share
Mogadishu(SONNA)-President of the Federal Republic of Somalia, H.E. Mohamed Abdullahi Farmajo on Tuesday received credentials from the new Ambassadors of Nigeria, H.E. Yusuf Yunasa and Indonesia, H.E. Mohamed Hery Saripudin at the state house, SONNA reported.
The Ambassadors conveyed cordial greetings from their respective countries to President, Mohamed Abdullahi Farmajo after presenting him their diplomatic documents and promised promoting diplomatic relations.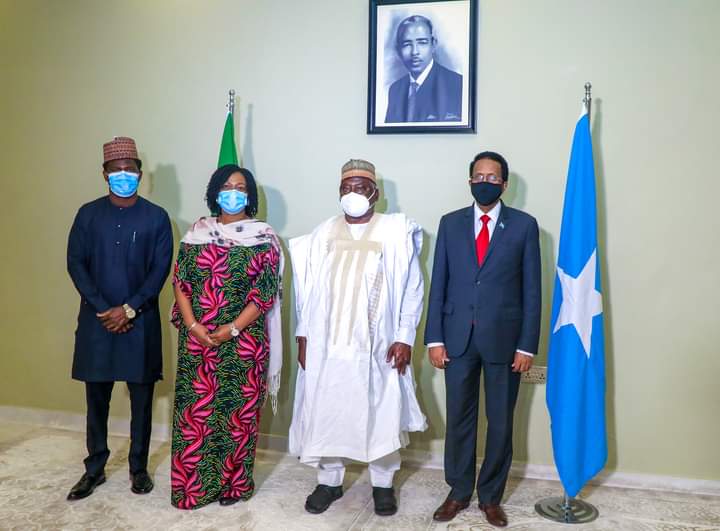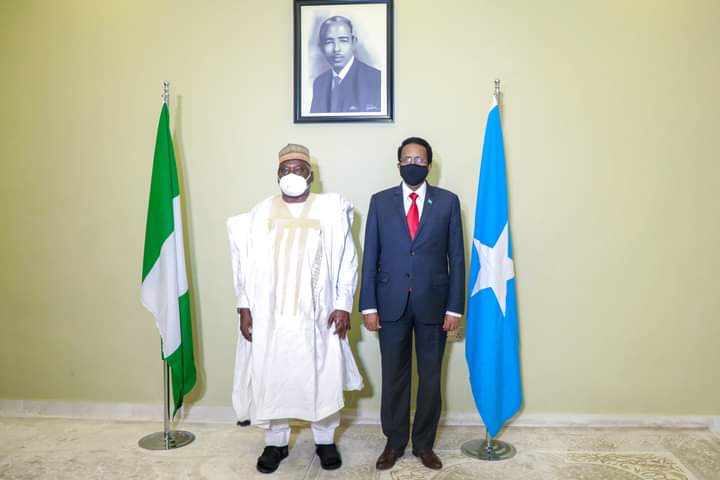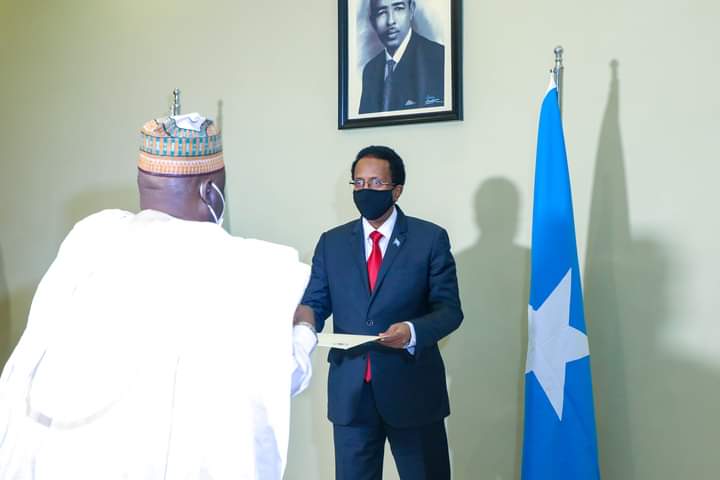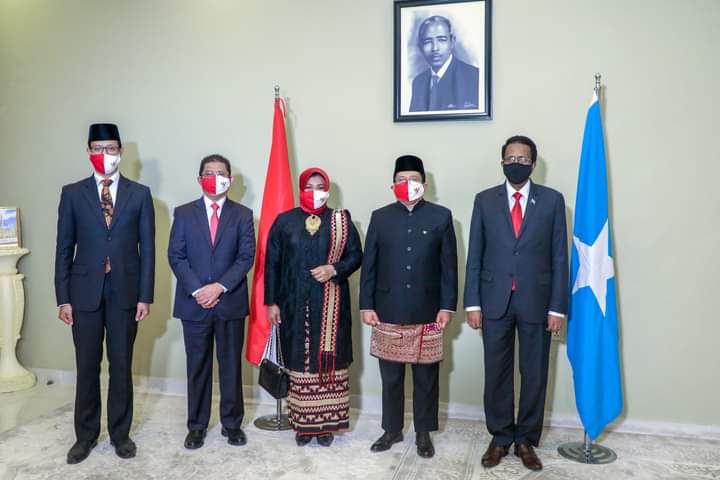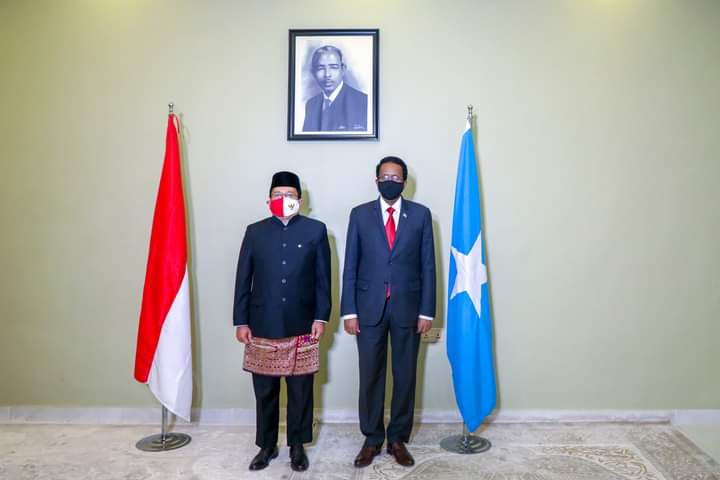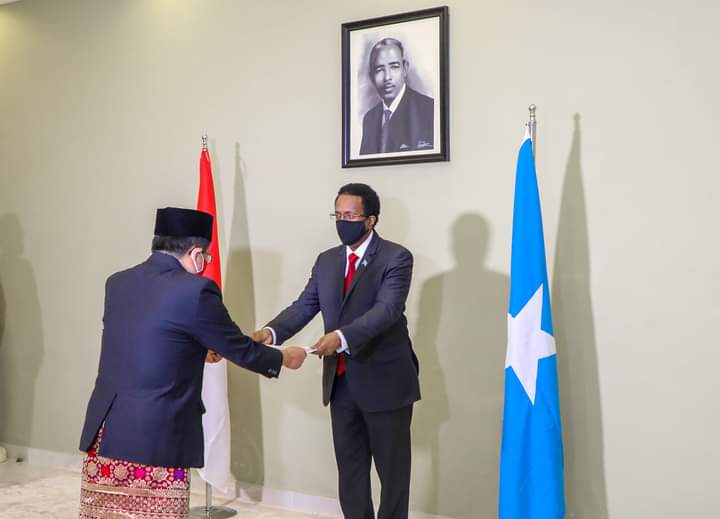 between their countries and Somalia.
Share