Share
Mogadishu(SONNA)-Somalia's Ministry of Health on Sunday afternoon received 200'000 doses of Sinopharm vaccine from People's Republic of China as it arrived, SONNA reported.
The handing over ceremony of the vaccine donation made by the Chinese Embassy to Somalia held at Aden Abdulle International Airport, in attendance of the Minister of Health of Somalia, H.E. Fawsiya Abikar Nor, Information Minister, Osman Abukar Dubbe and officials from the Ministry of foreign affairs of Somalia.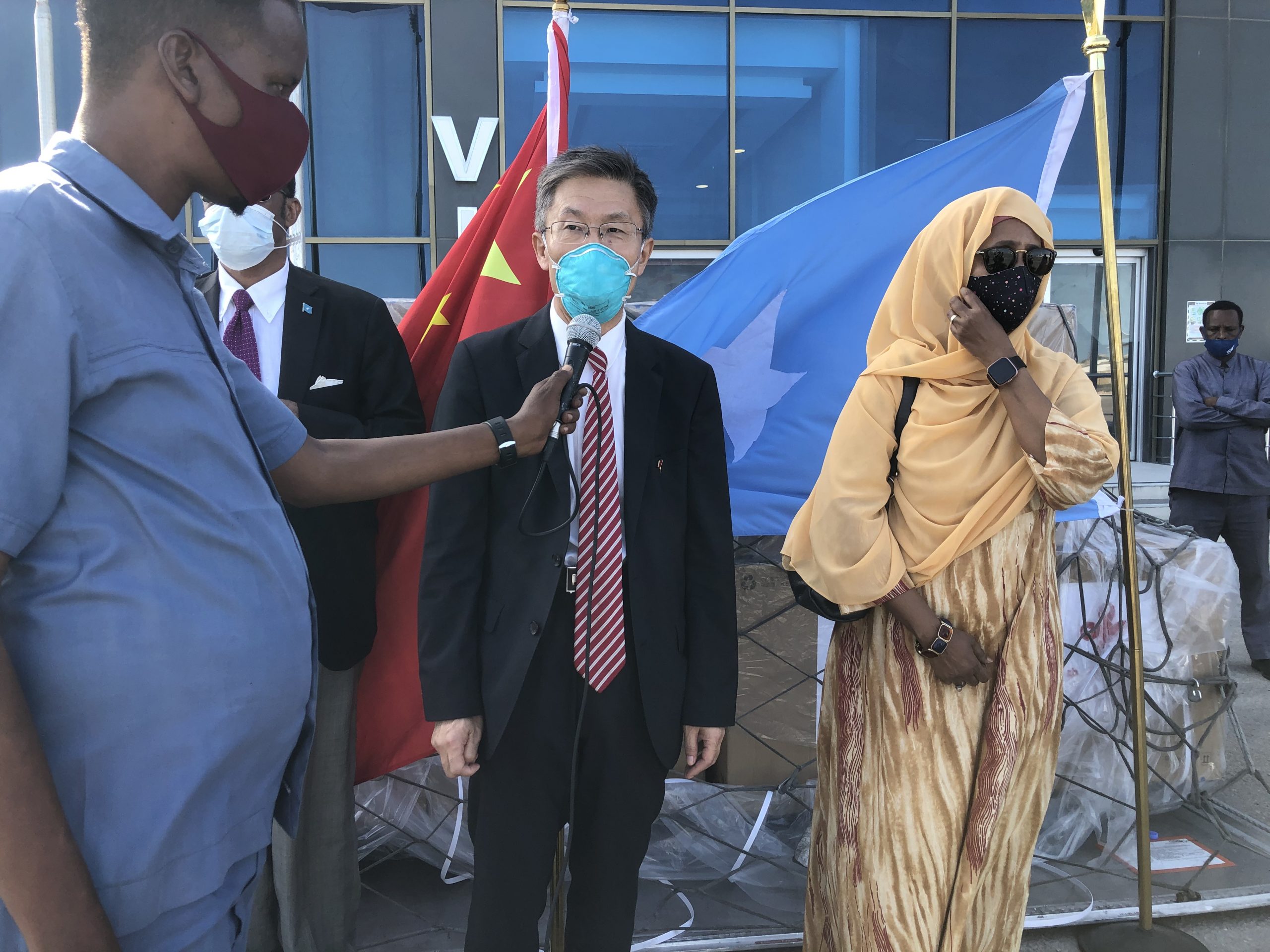 Chinese Ambassador to Somalia, H.E. Qin Jian said that the vaccine was effective, explaining more about the vaccine.
"China is the first country to provide assistance to Somalia, China had provided vaccine assistance to 80 countries and exported vaccines to 47 countries, most of which were developing countries ", The Ambassador said.
Mr. Qin stressed that China will continue to make joint efforts with Somalia side to make positive contributions to peace, reconstruction, development and improvement of people's livelihood in Somalia, to push China and Somalia relations to a new height.
Minister of Health of the Federal Republic of Somalia,H.E. Fawsiya Abikar Nor said that the vaccine arrived at crucial moment, thanking China for supporting Somalia in fighting COVID-19 pandemic.
"We're thanking China for providing us(Somalia) 200,000 Sinapharm vaccine that 100,000 people will benefit country wide", Mrs. Nor said.
The Minister added that receiving such vaccine will make better contribution to fight against Corona virus.
On his side, Somali Minister of Information, Culture and Tourism, H.E. Osman Aukar Dubbe praised China Government for providing vaccine assistance.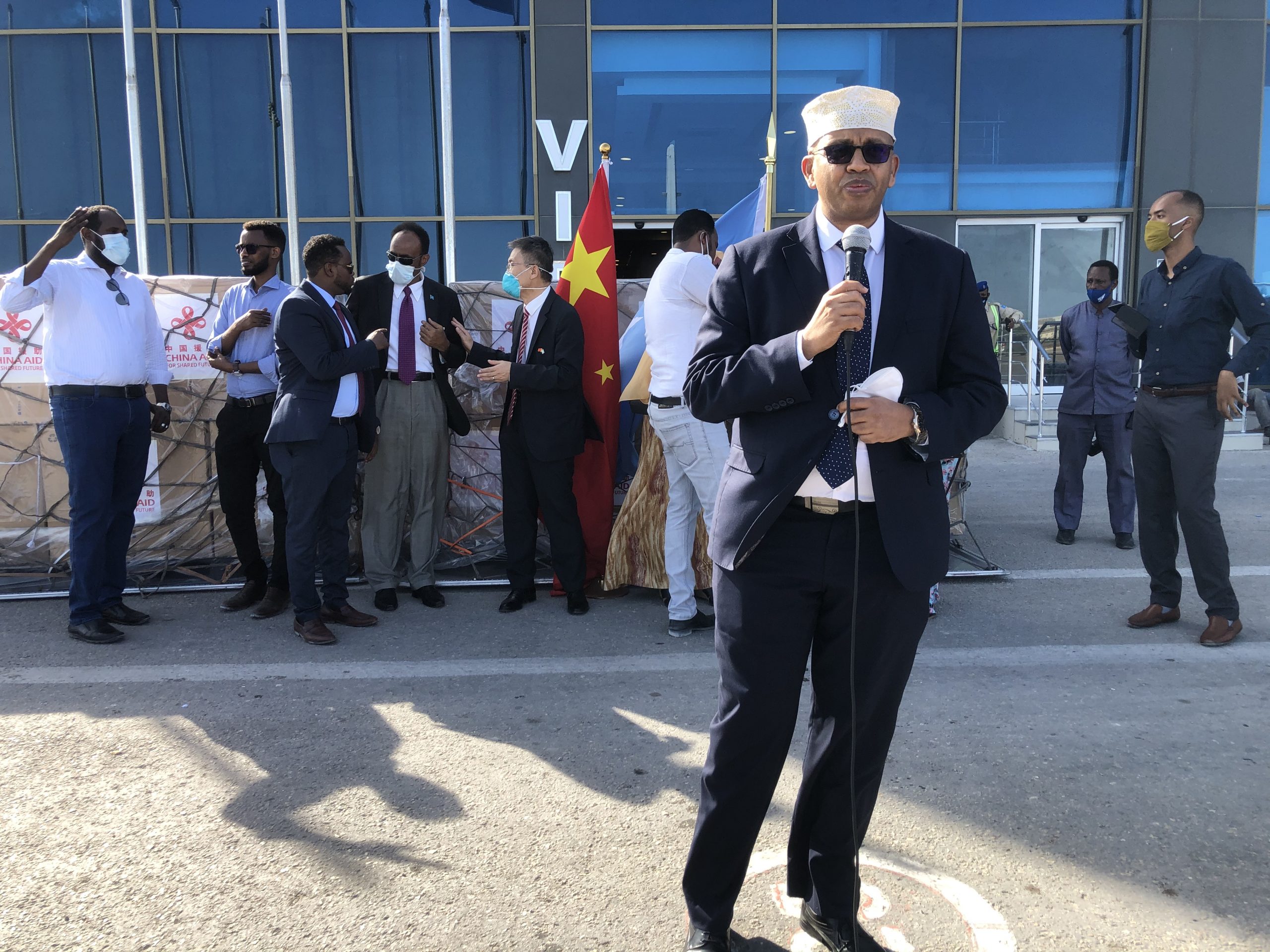 "The Chines Sinopharm vaccine was very successful and useful for our nation during difficulties of Corona virus. Thank you, China ",Mr. Dubbe said.
The China's Sinopharm vaccine arrived three weeks after Somalia got 300,000 vaccine of AstraZenica from the United Nations' World Health Organization.
By: Mohamed Osman
Share