Shanghai (SONNA)-President of People's Republic of China, Xi Jinping on Tuesday opened China International Important Expo (CIIE) at financial city of Shanghai, in attendance of leaders, and entrepreneurs from over 64 countries across the world, calling to work together and build an open world economy for mutual benefits, SONNA reported.
Xi said that China will continue to remove major constraints on economic development, gear up reforms regarding key links and areas, fostering an enabling environment based on market principles, governed by law and up to the international standards.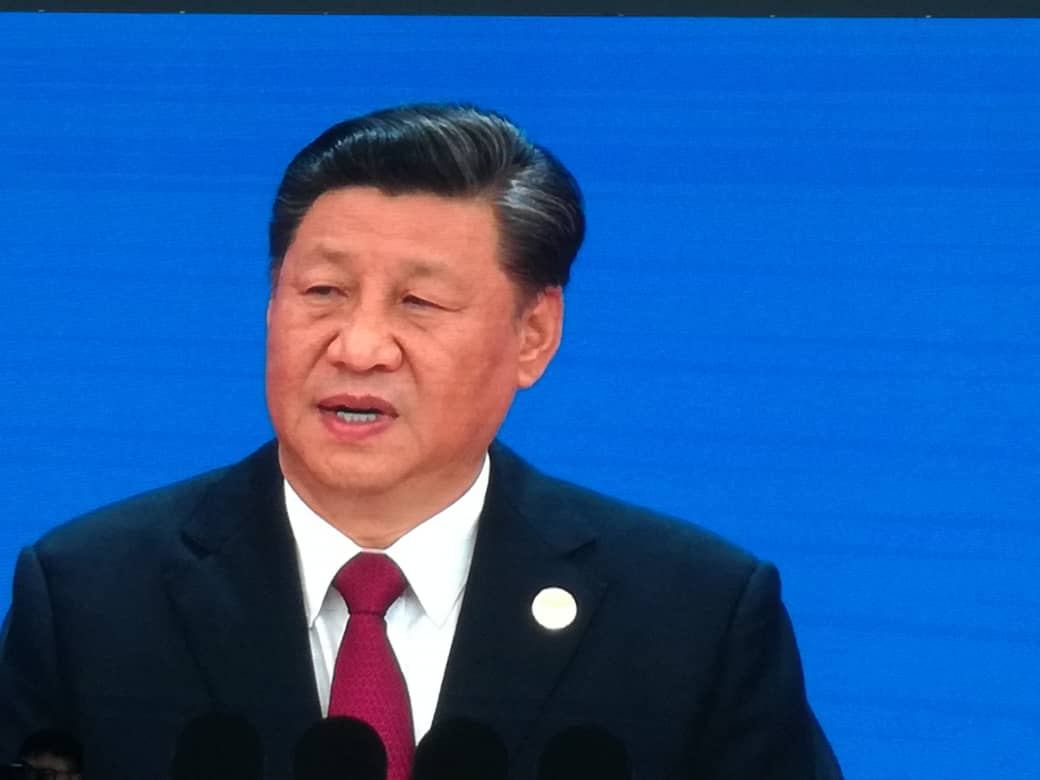 "We will continue to lower tariffs and institutional transnational costs, develop demonstration zones to promote import trade by creative means, and import more high-quality goods and services from around the world", Xi said.
Other heads of state attending this 2nd Expo praised Chinese efforts to ease trade issues, its opening-up and thanked for hosting such Expo which they described to be a better opportunity to world's economy, trade deals and cooperation.
"We recognize the importance of China's opening-up, today China needs to open to the outside world, the way the world needs to open itself for China", Said French President, Emmanuel Macron who was among the leaders who spoke at the event.
The theme of this year's Expo is ' New Era, Shared Future' and companies from U.S, Japan, Germany, China's Hong-Kong, South Korea, Italy, France, Australia, Switzerland and UK make up the top 10 in terms of size of the exhibition area according to the officials.
Ren Hongbin, Assistant minister of Commerce of China said that the exhibition area covers 330,000 square meters and 500,000 professional buyers registered to visit a huge increase from last year.
He added that the Expo attracted 3000 companies 150 countries and regions.
SONNA English Service Editor at the Expo says Shanghai has the population of 25 million, a well developed and business hub
By Mohamed Osman 
Shanghai, China