Khartoum(SONNA)-Ambassador of the Federal Republic of Somalia to the Republic of Sudan, H.E. Mohamed Sheikh Isak on Monday met and held fruitful discussion with Norwegian Ambassador to Sudan, H.E. Therese Loken Gheil at his office in Khartoum, SONNA reported.
Mr. Isak said in twitter post that they exchanged views on enhancing bilateral relations and cooperation between the Somalia and Norway.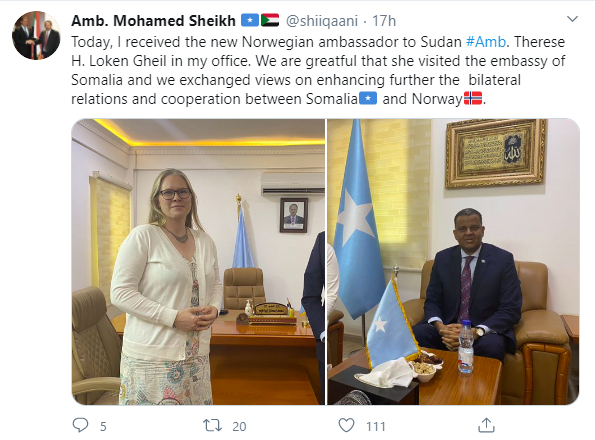 Norway is among donor countries, supporting Somalia in different areas including Government Institutions and social welfare.