Mogadishu, (SONNA) – The National Communications Authority of Somalia (NCA) takes immense pride in launching the consultation process for its ground-breaking National 5G Strategy. This initiative aims to transform Somalia, marking its ascendancy to a new age of connectivity, innovation, and holistic prosperity.
The proposed draft for the National 5G Strategy is not merely an operational plan but a visionary move reflecting NCA's deep-rooted commitment to bestow Somalia with comprehensive digital connectivity. It promises to nurture economic growth and innovation, establish regulatory frameworks, champion research leadership, and introduce notable societal advancements. The keystone of this strategy lies in deploying 5G infrastructure nationwide, guaranteeing equitable and affordable access to cutting-edge internet and communication services across Somalia's expansive terrain.
Aligning with the NCA's Board of Directors' directive issued on September 22, 2022, this strategy designs a specialized roadmap for 5G spectrum allocation and its subsequent infrastructure development. This move, a critical part of the broader spectrum strategy encompassing 2G to 4G technologies, reshapes Somalia's telecommunication canvas.
Addressing 5G's spectrum needs, the strategy emphasizes harmonized spectrum integrations across varied bands and stresses the paramount importance of ecosystem readiness. This includes the maturity of user devices and network equipment, which is vital for 5 G's prompt and efficient roll-out.
With its inclusive blueprint, the National Communications Authority of Somalia envisions the National 5G Strategy as the keystone for unlocking 5 G's immense potential in the nation.
"The strategy is more than a plan—promises a transformative, digitally prosperous future. In unity, we craft a promising and interconnected destiny for Somalia," said Mustafa Yasin Sheikh, NCA General Manager.
Speaking on the launching event, the State Minister for Communications and Technology (MOCT), H.E. Ahmed Dirie, said: "The 5G draft strategy reflects the Ministry of Communications & Technology's ICT Policy and Strategy 2019-24, dedicated to advancing communication and technology in Somalia," adding "The launch of this consultation invites all stakeholders to share their insights and recommendations for this strategy."
The National Communications Authority of Somalia adopts an inclusive approach to develop the National 5G Strategy, and invites the public and stakeholders to submit their comments before November 2, 2023.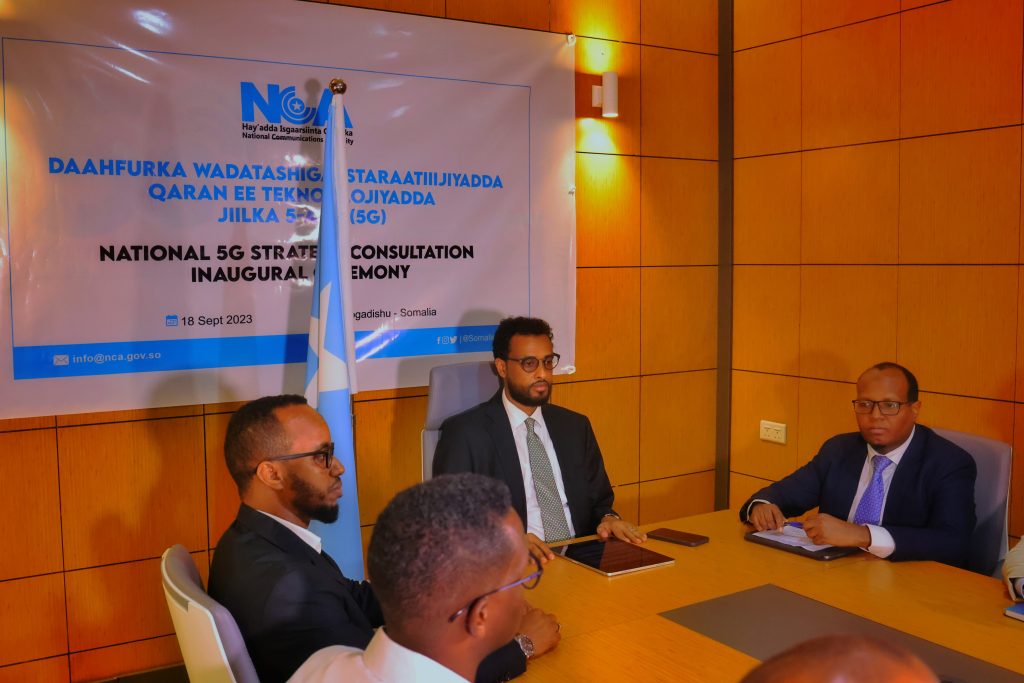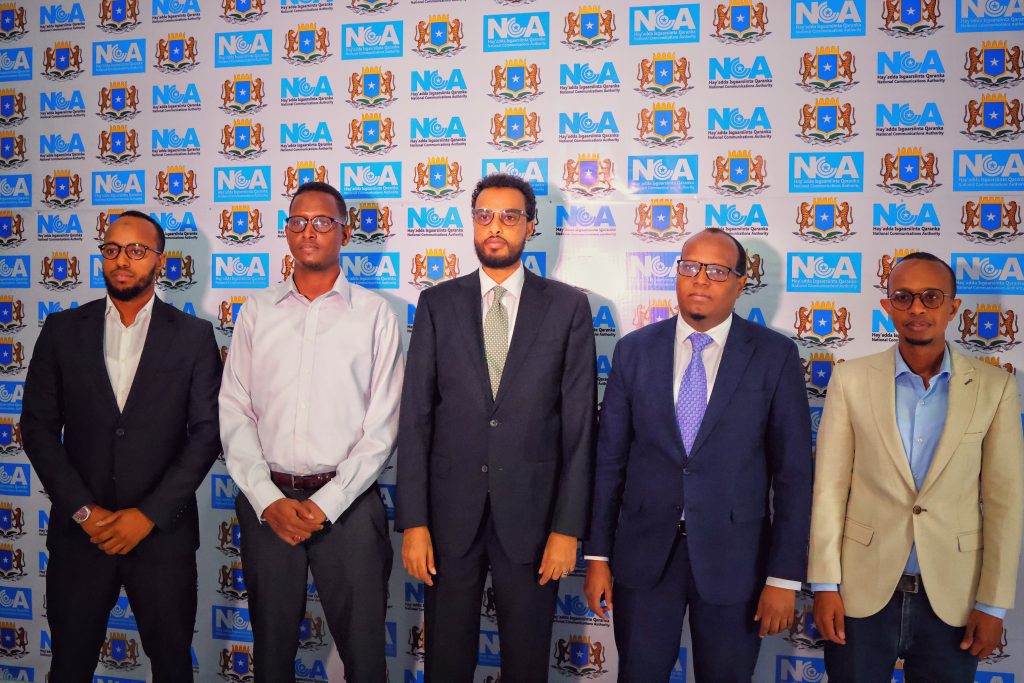 The Consultation document can be found at the following link:
https://nca.gov.so/wp-content/uploads/2023/09/National-5G-Strategy-Consultation-Document-18092023-0.1.pdf