Share
Muqdisho(SONNA) The Turkish Ambassador to Somalia Memet Yelmaz along with his deputy has visited the Somalia ministry of Information Culture and Tourism and was received by the minister of Information H.E Osman Abokar  Dubbe together  with director General Nasser Hussein on Sunday (SONNA .)reported
During the visit, the minister of Information for  the Federal government of Somalia H.E Osman Abokar and Turkish Ambassador  to Somalia Mehmet Yelmaz have discussed ways forward to boost cooperate between two sides.
Briefing to the media,the minister of Information said that their meeting was fruit full and  hope will stepping up strengthening ties between both countries.
"Today I received in my office the Ambassador of the Republic of Turkey to Somalia, Ambassador Mehmet Yalmiz and his Deputy Imra,I talked about the acceleration work we are doing in the Ministry, especially TV, Radio Mogadishu, Tourism sector, National Newspaper, SONNA News Agency and Culture,the ambassador, as his country has made great strides in the field of media, promised to work with us in accelerating these sectors, telling us that in the coming weeks their performance will be seen". H.E minster Dubbe Said".
On his side Mehmet Yelmaz the Turkish Ambassador to Somalia thanked the Authorities of the ministry for their warmly welcoming him.
"Pleased to meet H.E. Osman Obokar Dubbe, the Minister of Information, Culture and Tourism of the Federal Republic of Somalia, We discussed ways to boost cooperation between our news and broadcasting agencies as well as promoting the tourism sector in both countries". He said.
Also the officials have visited various media departments in the ministry to see how it is working and areas needed to strengthen the state media outlets.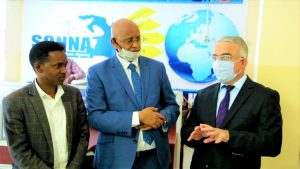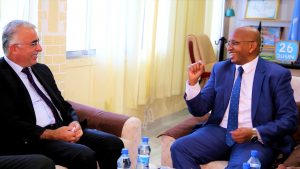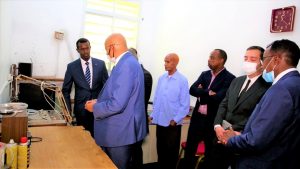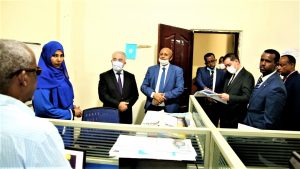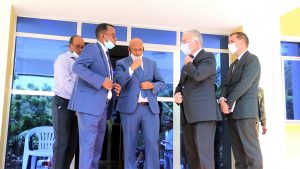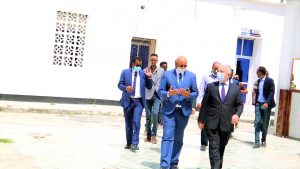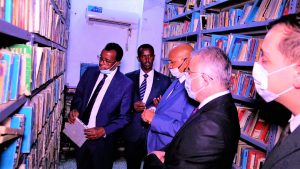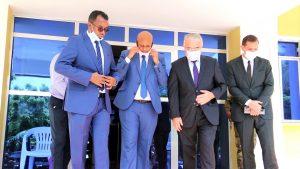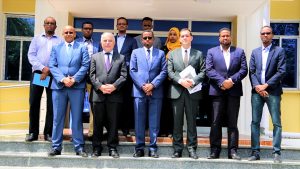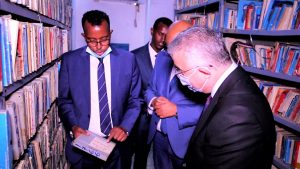 Share