Beijing(SONNA)-Shaanxi is one of the 33 provinces of China and it is about 1,200 Km west of Beijing. In it's capital Xi'an, there are also Somali students pursuing their master degrees in health science.
On Saturday, May 11, 2019 after a working visit, I interacted with two of more than 30 Somali students studying in Xi'an city universities.
Ismail Ahmed Omar, 29 and Abdifitah Hassan Maqul, 31, shared their experiences including challenges during their earlier days in China.
"We arrived in China on 10th September, 2017. We learned and passed the one year Chinese language requirement of HSK4, we are now in the second year. I am studying pediatrics at Xi'an Jiaotong University of Medical College", Mr. Omar said.
[caption id="attachment_393831" align="alignnone" width="640"]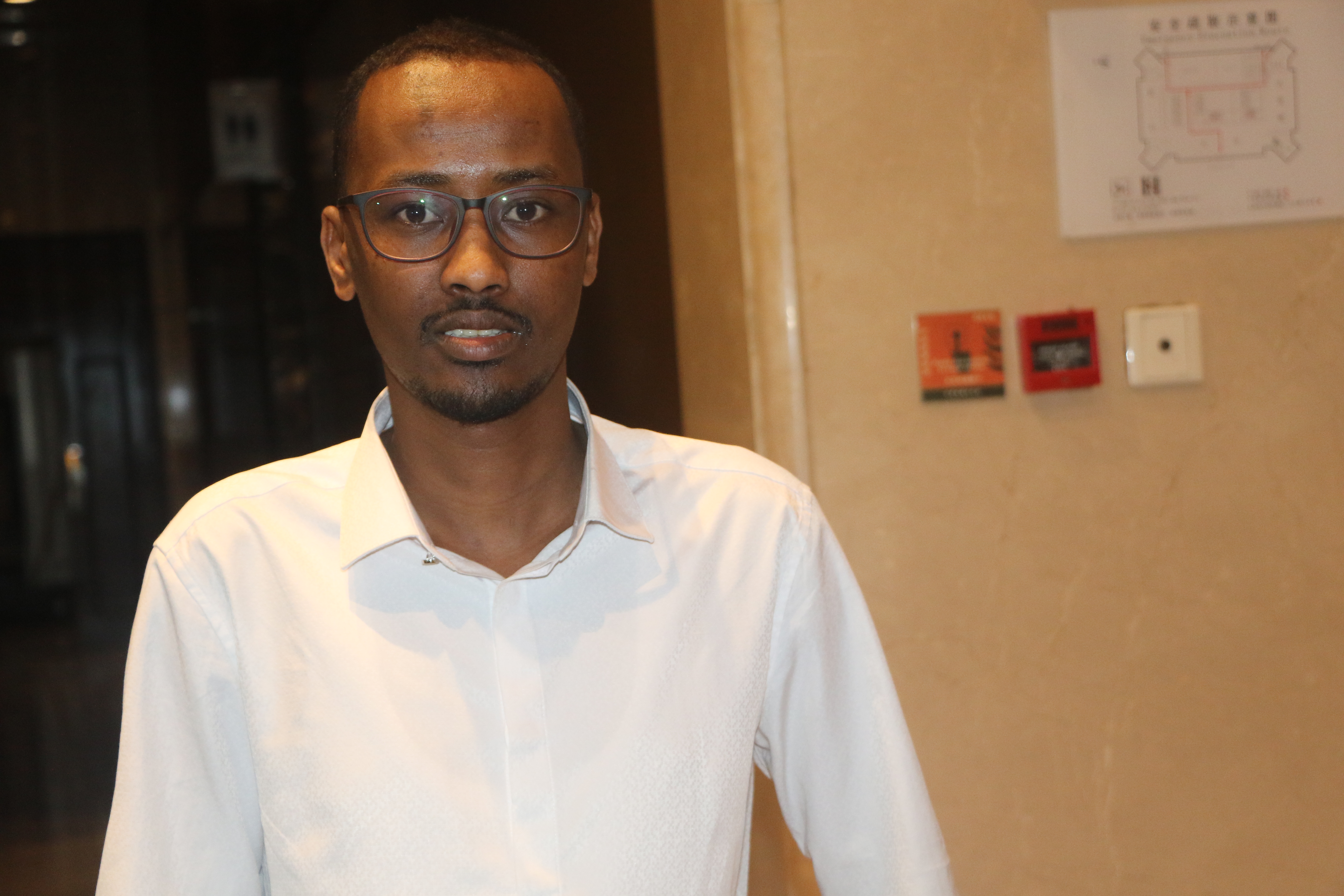 Ismail Ahmed, Student in pediatric[/caption]
He put the Somali students into two categories in terms scholarships, payments and where they are from, saying some are self-paid and from different countries like Canada, UK and Sweden and while others are benefiting the scholarship opportunities offered to Somalia by Chinese Government in the past two years.
"I and my friend studied six years in medicine at Benadir University in Mogadishu and luckily we got this scholarship opportunity, we are committed to realize our dream to become qualified doctors, we have higher expectations that we will contribute to our people back home after our studies end July in the year 2021", He said.
Mr. Omar told me that they are very grateful to the Somali and Chinese Governments for offering them what he pointed to be a rare, golden chance for pursuing their education.
Abdifitah Hassan Maqul is studying 'Radiology' now, but the amazing matter is that the Artificial Intelligence changed his mind of thinking because he intended to study surgery before, but made rethinking after seeing robots in surgery operations.
[caption id="attachment_393832" align="alignnone" width="640"]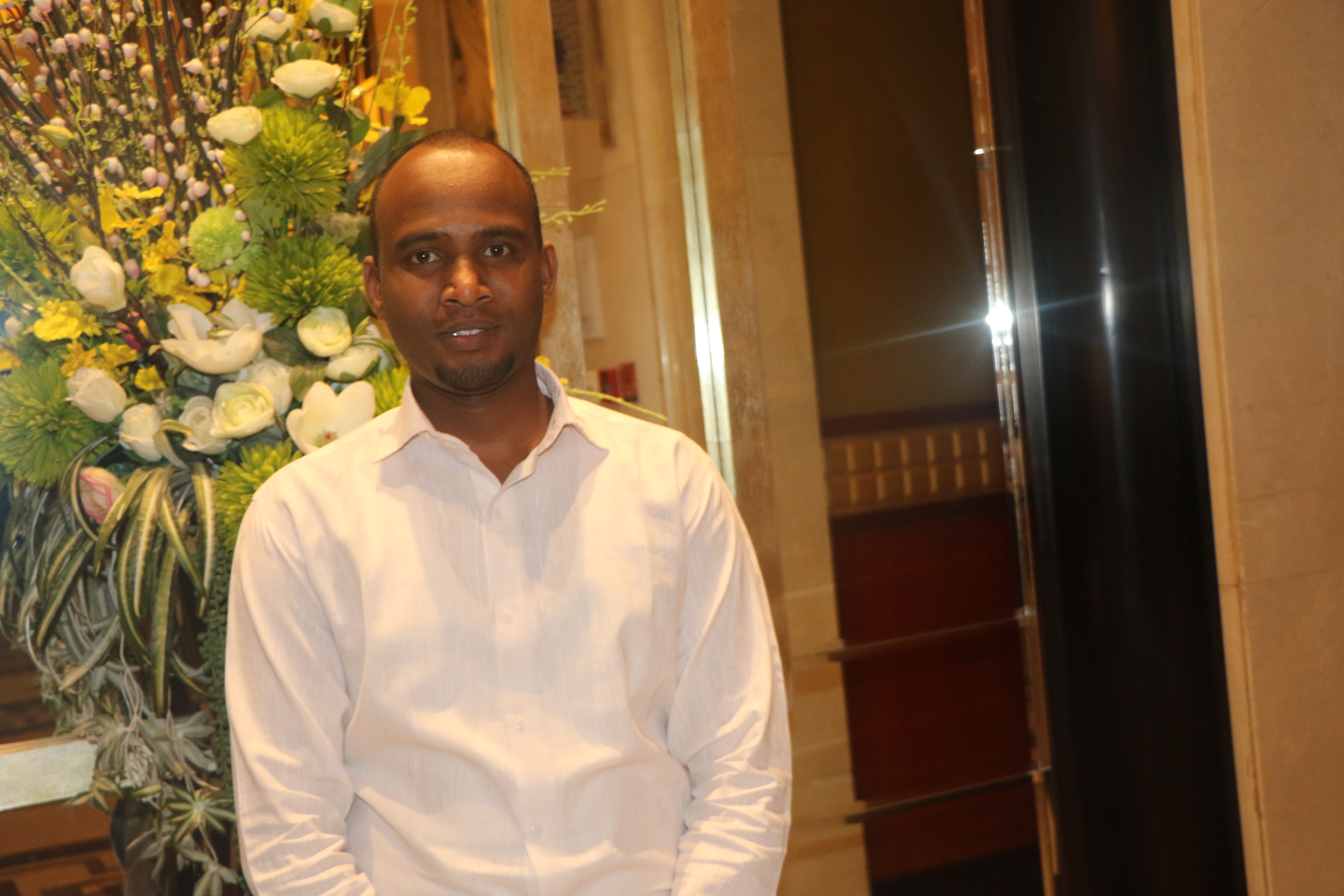 Abdifitah Hassan, Students in Radiology study[/caption]
"Wanted to learn Surgery, but I saw computers doing such operations which I cannot apply on at home in terms of technology and cost, and then I decided to change my way thinking and chose to study radiology. I am also satisfied and interested in this field", Mr. Maqul said.
He says they take internships two days a week in the hospital now in this year, but they will be in the hospital in full time for the remaining two years.
Maqul has united with his family after he was permitted to come with his wife and a child.
Challenges
Speaking about challenges, these students underscored that their major challenge was the language, and then the negative image people have about Somalia and the passport in terms of money exchange at banks.
"We learned one year of formal Chinese language, but we did not learn the medical terminology related to our fields of master degrees and that was a difficult challenge and time consuming", Maqul said.
He expected for the next generation to have terminology during their HSK learning in their second degrees.
"We also feel bad when we meet people who have a negative perception about our country like piracy, war and what a Chinese Baido displays about Somalia. This problem is still with us and we don't know how we can find ultimate solution or can those images be deleted from that app please", bot these students expressed.
[caption id="attachment_393833" align="alignnone" width="640"]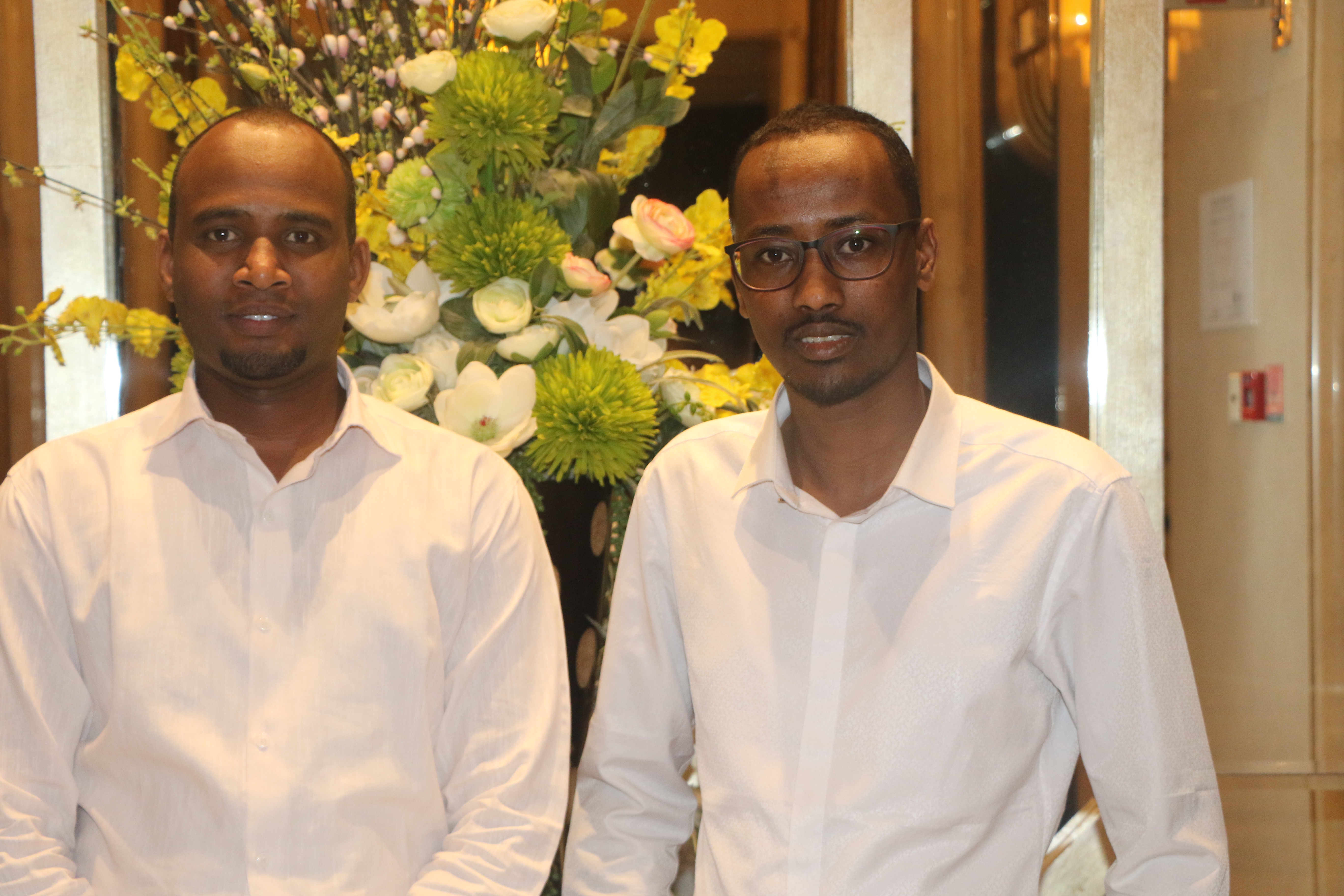 The Students, Ismail Ahmed and Abdifitah Hassan in this photo[/caption]
But they applauded the way China Global Television Network (CGTN) presents positive stories about Africa and Somalia, telling it is the only channel showing hope and life in Africa.
The Students said the passport issue is something they share with other nations and it is when they intend to change money from banks, but the university administrations often solve these problems, or they solve it via their foreign friends as recommended by bank managers.
These students requested from the Somali embassy to do services on renewing passport and other necessary documents as soon as they apply them.
Finally the students appreciated Chinese people's helpful contribution during their stay, accentuating the support to be unforgettable and will remain in their hearts forever.
China offered scholarships to 98 Somali students in 2017 and 2018 respectively through the Somali Government under the framework of China-Somali cooperation.
By Mohamed Osman Abdi "Black Cobra"
E-mail: [email protected]
Beijing-China